Call 250-489-0220 for assistance.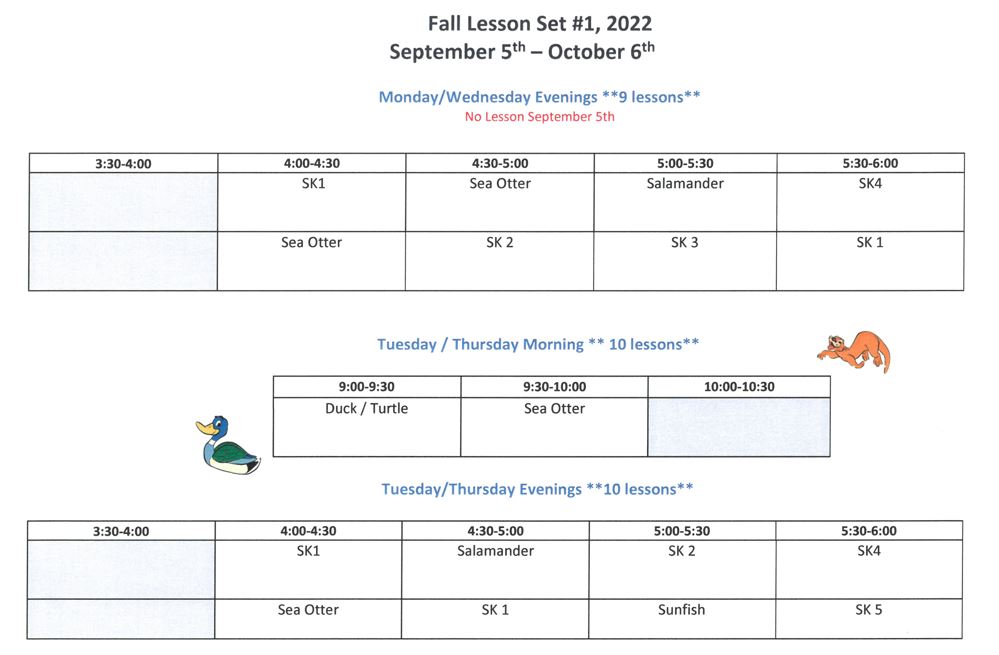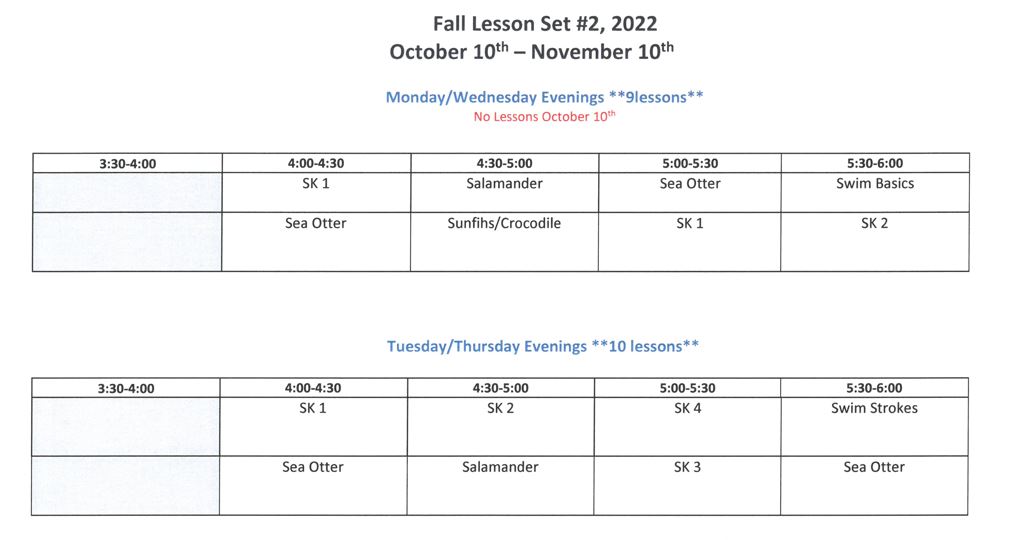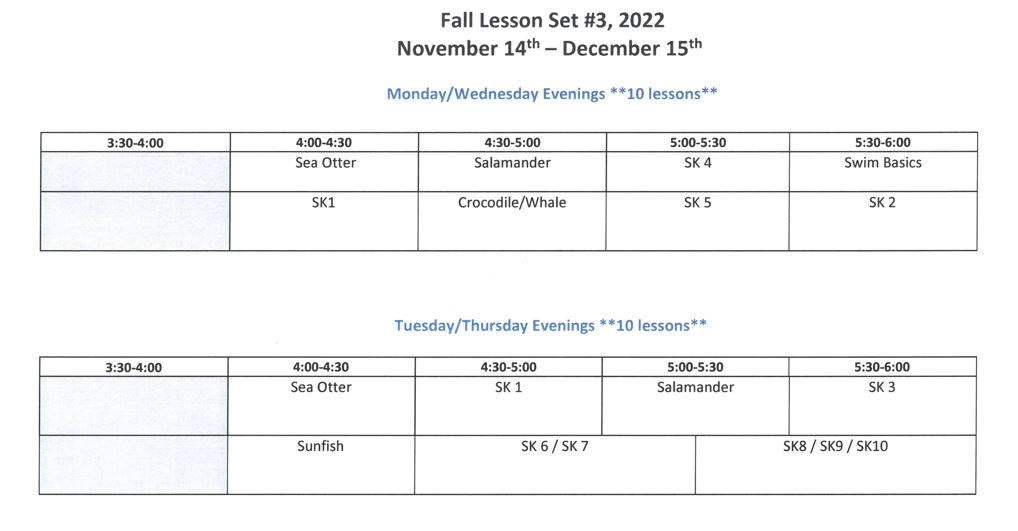 Group Lesson Prices as of September 1, 2022
| # Lessons in Set | Preschool to Swim Kids 5 | Swim Kids 6 to 10 |
| --- | --- | --- |
| 9 | $47.50 | $54.90 |
| 10 | $52.80 | $60.70 |
Private swim lessons call 250-489-0220 or 250-489-0221 for availability.
Fees for Private and Semi-Private Lessons (based on 30 minutes of instruction):
Child (3-12 yrs) - $23.30
Youth/Adult (13+ yrs) - $26.15
Semi-Private Child $34.45
Semi-Private Youth/Adult - $38.75
---
---
---
Adult/Teen Lessons • Swim Basics

Would you like to be more comfortable in the water? This course is for beginner adults and teens who wouldlike to increase their confidence in the water and improve basic swimmimng skills.
Ages 13 years +

Adult/Teen Lessons • Swim Strokes

Whether you're a moderate swimmer or a master, we can improve your strokes and swimmimng efficiency! This course is designed for adults and teens that can already swim and would like to improve their swimming technique or learn another swim stroke.
Ages 13 years +
8-level program for children 4 months to 6 years of age. Songs, games and introductory swimming skills will make your child comfortable and happy in the water.
Each level is built around an aquatic animal mascot, which makes lessons engaging and fun. The Instructor uses progressive teaching techniques adapted to each child and provides constant feedback and encouragement. Parents participation is required in the classes with their child for the first three levels: Starfish, Duck and Sea Turtle.
Starfish 4-12 months
(Parent & Tot) Orientation to water for babies that can hold their head up. Babies experience buoyancy, movement, entries, songs and play in the water. Parents learn age specific water safety.
Duck 12-24 months
(Parent & Tot) Toddlers build confidence while enjoying the water through games, songs, and active water play. Parents learn age specific water safety.

Sea Turtle 24-36 months
(Parent & Tot) Swimmers learn through fun, games, songs, how to kick with buoyant objects and how to perform basic glides and kicks.
Sea Otter 3-5 years
(Transitional level) Some skills are assisted by the instructor.
Preschoolers learn to open their eyes under water and learn assisted floats and glides through games and songs. They also learn age appropriate water activities.

Salamander 3-5 years
Preschoolers further develop basic floats and increase distance on front and back glides. They also learn rollover glides, how to use a PFD and how to jump into chest deep water.
Sunfish 3-6 years
Preschoolers work on strokes and skill progressions. The learning focus is on good judgement around the water, entries and floats in deep water.

Crocodile 3-6 years
Preschoolers work on glides with kicking in deep water and learn the dolphin kick. Endurance is built through front and back swims.
Whale 3-6 years
Preschoolers will increase their distance and improve skills in front and back swims. Sitting dives are taught and swimmers learn about throwing assist

Swim Kids 1
This level provides an orientation to the water and the pool area. It introduces floats and glides with kicking.
Swim Kids 2
This level helps build skills in front and back swims.
Endurance is built on unassisted glides with flutter kick.
Swim Kids 3
This level develops front crawl skills.
Endurance is improved by building strength in kicking and a 15m endurance swim.
Swim Kids 4
Front crawl, back glide and body roll are further developed. 25m endurance swim.
Swim Kids 5
Back crawl, sculling skills and whip kick on the back are introduced. Endurance is increased to a 50m swim.
Swim Kids 6
Front and back crawl continue to be refined and elementary backstroke is introduced. 75m endurance swim.
Swim Kids 7
Skills and endurance for front crawl, back crawl andelementary back stroke are improved. 150m endurance swim.
Swim Kids 8
Level 8 provides an introduction to thebreaststroke, foot first surface dives, and rescue entries. Endurance is built using dolphin kick and 300m swim.
Swim Kids 9
Front crawl, back crawl, elementarybackstroke and breaststroke continue to be refined. 400m endurance swim.
Swim Kids 10
Further refinement of strokes, with an introduction to side stroke. 500m endurance swim.
Each 30 minute private lesson is structured to meet your needs for time and skill requirements.

Private lessons are for persons who:
• learn better one-on-one
• need to master a few skills to advance to the next level
• need to prepare for a Leadership or Lifeguard Course

To book a private lesson or for more information call (250) 489-0220 or (250) 489-0221.

Cost per 1/2 hr:
Child $23.30 or Youth/Adult (13 yrs.+) $26.15