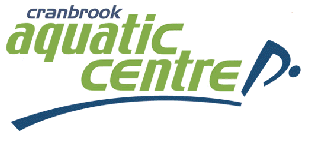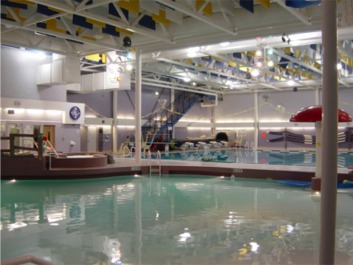 No reservations required at this time.
Full access to changerooms and all amenities are open.
The Cranbrook Aquatic Centre is a multi-use aquatic playground that offers such amenities as an eight lane pool, a nineteen person hot tub, including a wave pool. There is also a steam room, dry sauna, one metre spring board, rope swing, and water slide. The lane pool is equipped with stairs and a chair lift, and is kept at 83 degrees F; a perfect temperature for either swimming lengths, or exercising in. The leisure pool is equipped with several overhead spray features, a rain drop water feature, and has a shallow water bubble pit. The leisure pool also has a beach style entrance, which allows for a very easy entrance or exit. It is kept at 86 degrees F, a temperature that may be more comfortable for young children or to do a lower intensity activity in. This facility also includes a viewing area where health regulations allow street clothes to be worn (viewing area currently unavailable due to COVID-19 and spectator viewing policy as per health orders).
Contact Info:
Unit 3-1777 2nd Street N
Cranbrook BC V1C 7G9

Information Hotline:
(250) 426-5050

Phone: (250) 489-0220
Fax: (250) 489-6154

Amenities:
• Hot tub
• Sauna
• Steam Room
• 180 foot Water Slide
• 1 meter diving board
• Rope swing
• 8 Lane 25 metre Lap Pool
• Leisure Pool with spray features
• Full wheelchair accessibility to all pools

Pool Schedule
250-426-5050

Maximum Capacity (pre COVID-19) 450 people