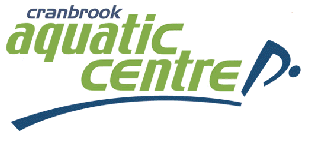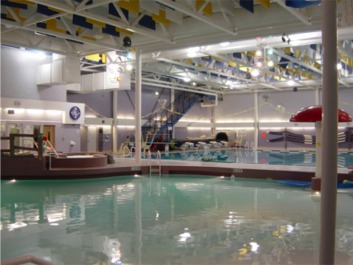 The Aquatic Centre is targeting a gradual re-opening on Monday, November 2nd. The pool schedule will be available on Friday, October 23rd.
Swimming will be by reservation only begining October 26th. The hot tub, steam room and sauna will not be available.
The Cranbrook Aquatic Centre is a multi-use aquatic playground that offers such amenities as an eight lane pool, a nineteen person hot tub, including a wave pool. There is also a steam room, dry sauna, one metre spring board, rope swing, and water slide. The lane pool is equipped with stairs and a chair lift, and is kept at 83 degrees F; a perfect temperature for either swimming lengths, or exercising in. The leisure pool is equipped with several overhead spray features, a rain drop water feature, and has a shallow water bubble pit. The leisure pool also has a beach style entrance, which allows for a very easy entrance or exit. It is kept at 86 degrees F, a temperature that may be more comfortable for young children or to do a lower intensity activity in. This facility also includes a viewing area where health regulations allow street clothes to be worn.
Contact Info:
Unit 3-1777 2nd Street N
Cranbrook BC V1C 7G9

Information Hotline:
(250) 426-5050

Phone: (250) 489-0220
Fax: (250) 489-6154

Amenities:
• Hot tub
• Sauna
• Steam Room
• 180 foot Water Slide
• 1 meter diving board
• Rope swing
• 8 Lane 25 metre Lap Pool
• Leisure Pool with spray features
• Full wheelchair accessibility to all pools

Pool Schedule
250-426-5050

Maximum Capacity
450 people