The pool is open by reservation only.
To view or download the full pool schedule, click here.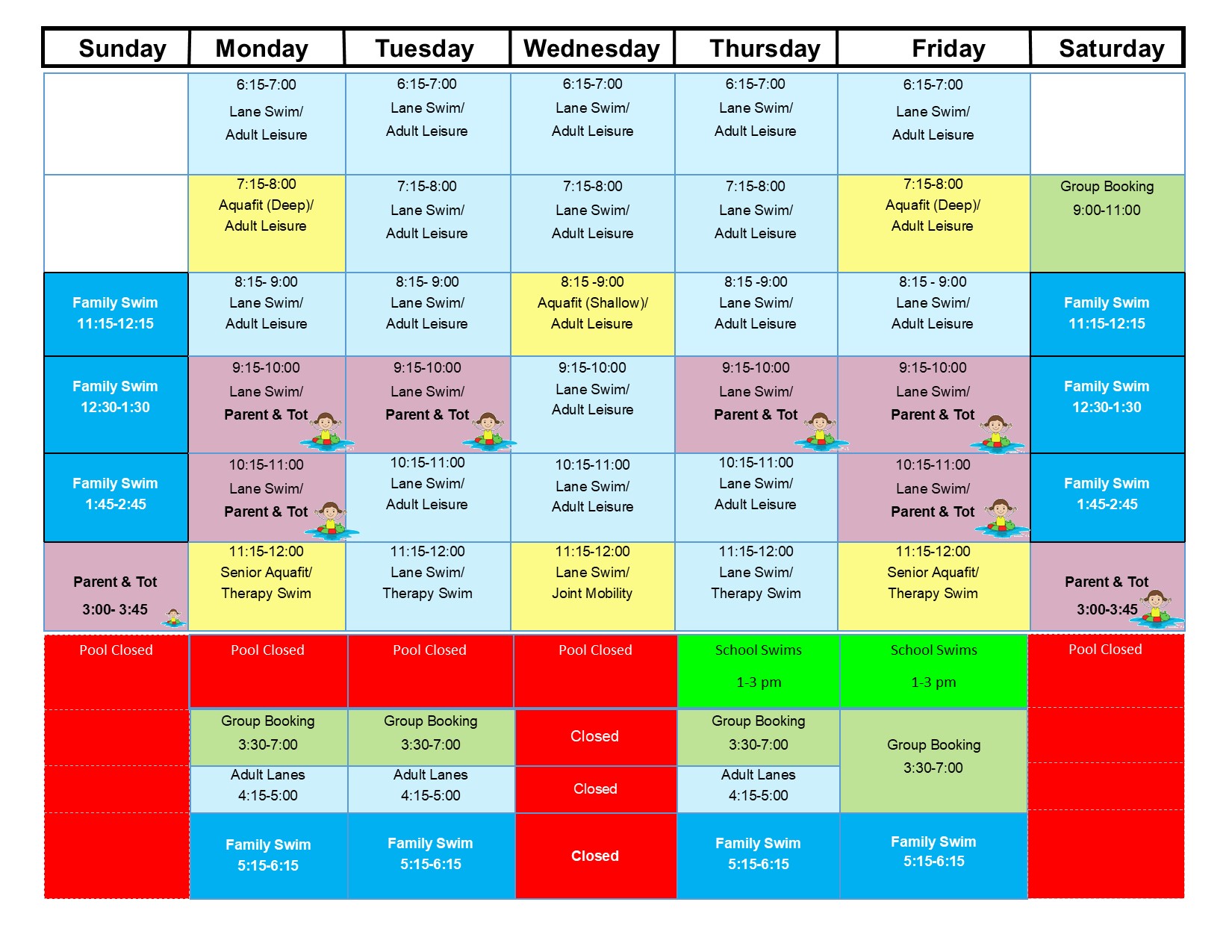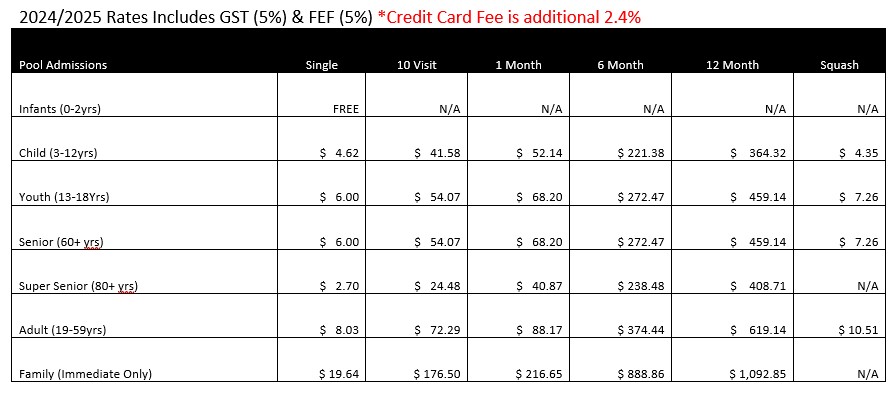 • Please limit booking pool times to 3 times per week, this will allow everyone an opportunity to enjoy the Aquatic Center.
• All pool times are 45 minutes with the exception of Family Swim which runs for one hour.
• Please note you will be charged per pool time.
• Lanes are limited and will include patrons of mixed speeds and abilities.
• The hot tub is open for use during your scheduled 45 minute time slot and is limited to 5 minutes. Six individual patrons or three family pods maximum.
For more information about what to expect at the Cranbrook Aquatic Centre click HERE.
How to make reservations
All pool times are by reservation only. We recommend booking online to avoid leaving a phone message and waiting for a call-back to complete a reservation.
Online reservations: visit us at westernfinancialplace.ca, the login tab is in the top bar on the right. BEFORE REGISTERING ONLINE for the first time please call our office. Patrons who have used the pool in the past may already have an account.
Phone reservations: Call 311, option 2 for Recreation & Culture, and then option 1 for pool bookings. Please leave a message if we are unable to get to the phone right away. If you are out of the 311 calling area, you can reach us at 250-489-0220 or 250-489-0221.
Cancellations: If you need to cancel your pool booking please call 250-489-0220 and leave a message. Pool times are limited and others may be on a waitlist.
Cancellations with 8 hours' notice will be credited back to your City of Cranbrook Account. Cancellations within 8 hours of your swim time are non-refundable.