Private Lessons
Child is $23.90
Youth/Adult is $26.75
Semi-private Child is $35.30
Semi-private Youth/Adult is $39.70
Prices include GST. Prices subject to change without notice.
U-Pass
Are you a student attending the College of the Rockies?
The U-Pass is designed for students and increases accessibility to City services, which include public transit and the Western Financial Place Aquatic Centre on a student budget. The U-Pass provides the user unlimited access to all Cranbrook transit routes and also free use of all public and lap swims at the Western Financial Place Aquatic Centre. A U-Pass is $40.00 per semester with proof of active enrolment. U-Pass holders can participate in any aquafit classes for a discounted fee of $2.30, just show your U-Pass when signing up for your desired aquafit class.
Corporate Swim Pass
The Recreation and Culture Department is pleased to offer employees of businesses in The City of Cranbrook an affordable option to enjoy the Aquatic Centre. This incentive allows individuals to purchase a 6 month pass for $229.25 (tax included) and is available to all current employees (spouses and other family members are not eligible).
To participate in the Corporate Swim incentive a minimum of 4 staff from the same business is required. All interested employees must sign up for the Corporate Swim Pass within 4 weeks of the first registrant from your organization.
Leisure Access Card Program
Please click here for information on the Leisure Access Card Program.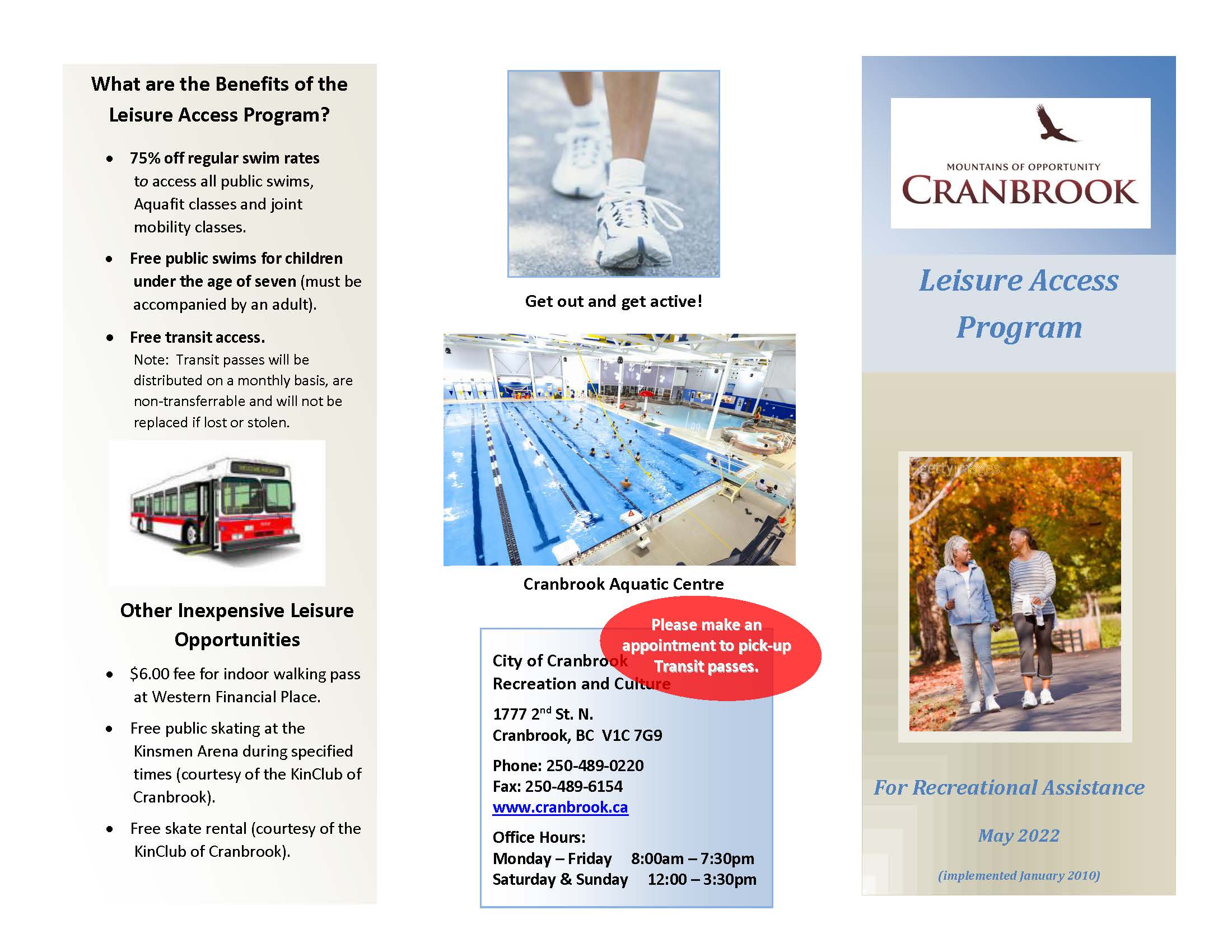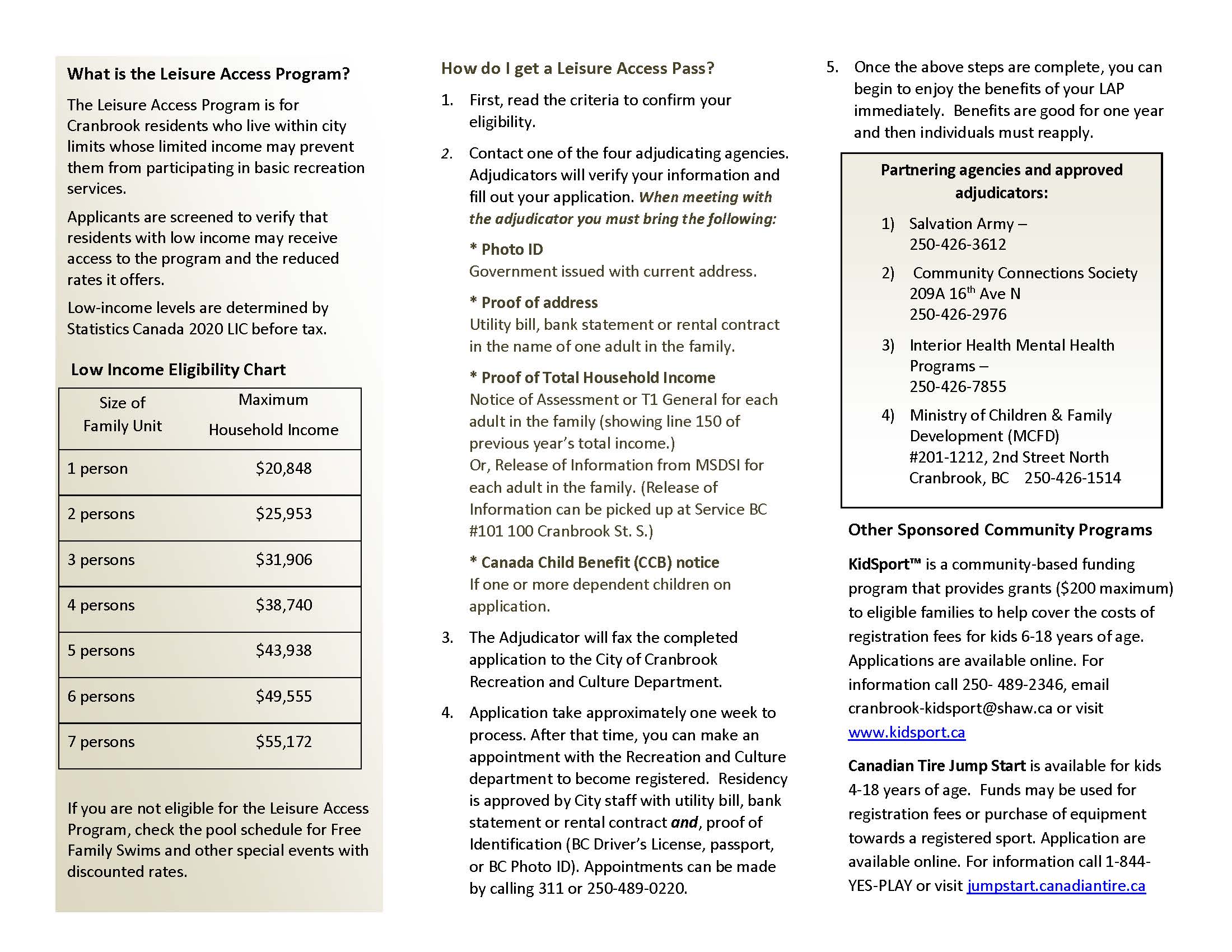 For more information on these swim incentives please contact our Aquatics office at (250) 489-0220.