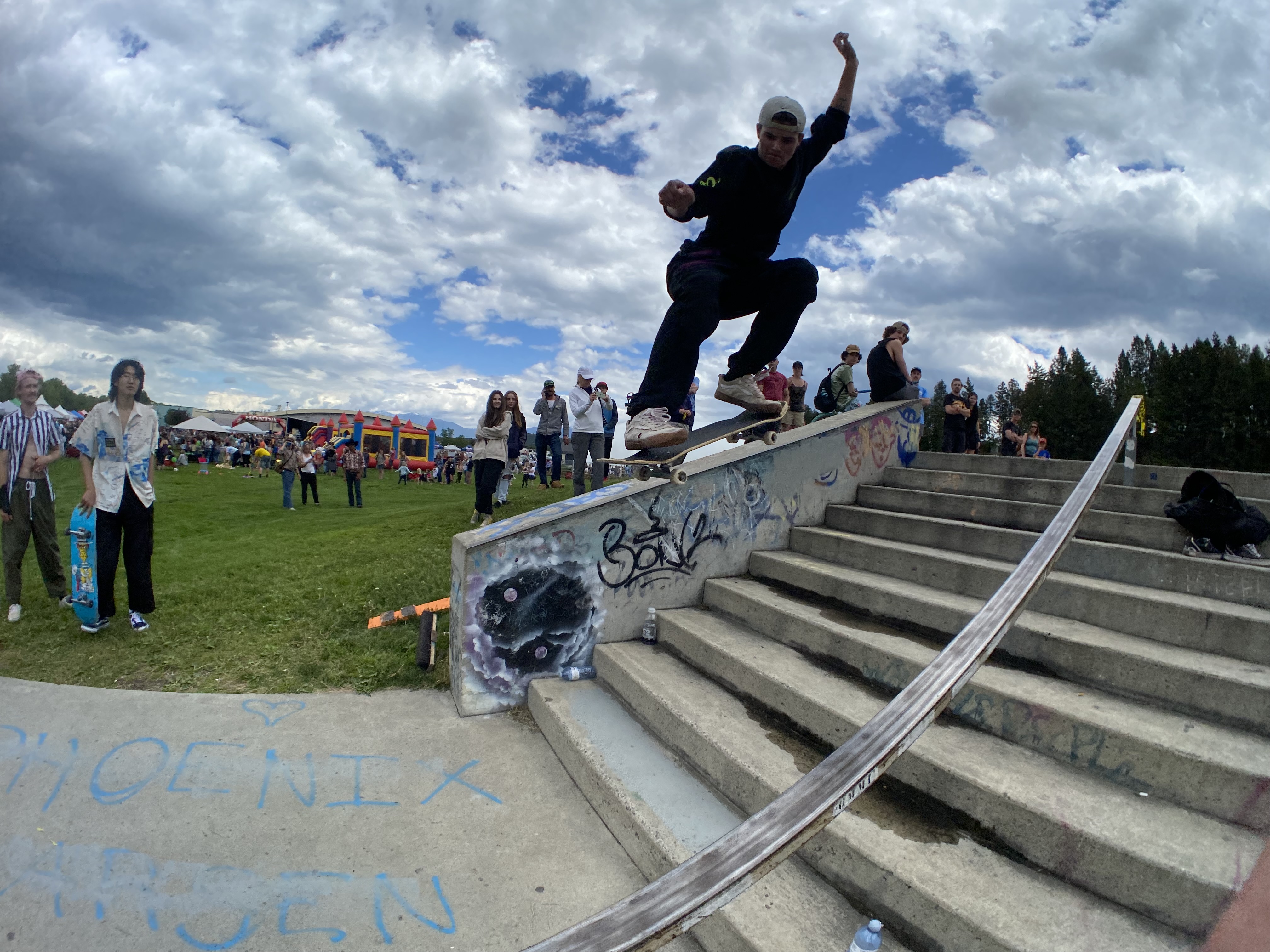 This year The City of Cranbrook is excited to share with you our new Skateboarding/Skatepark programs that will be run by our Skateboarding Instructor Burton Davis!
PARK SUPERVISION
The first of these programs is the Supervision of the park. During these scheduled supervision hours, Burton will be at the skatepark keeping it clean and helping out any and all park users that desire assistance in developing their abilities. Learning to skate can be a very challenging and intimidating task, so come down to the park and take advantage of this program and the tips, drills, games, and support that Burton will be providing for all park users that want it.
Our hope for this intitiative is to make the skatepark a place where parents feel comfortable leaving their kids there and where park users feel supported and encouraged. We have already recieved great feedback from park users and parents saying that they feel very comfortable and much more confident in their park experience knowing that Burton is there attending to the skatepark.

Note: This schedule varies when skateboard workshops are running or with inclement weather.
WORKSHOP
Jump into skating this summer with Burton's beginner level skateboarding workshops. This program is geared towards kids ages 7-14 and is an introductory course teaching kids how to perform and develop the basics of skateboarding with an emphasis on safety. Particpants will learn through skill based games, drills, and guided exploration of their own abilities. Kids will leave with an understanding of skateboarding basics, a knowledge of park etiquette, understand how to safely bail on tricks, and an excitment for skateboarding. Cant wait to see you there!
- workshops will run July 11, 13, and 15 and August 8, 10, and 12 from 9-12 on Monday and Wednesday and 10:00 - 2 pm on Friday.
the goal of these workshops is to boost the confidence of beginning skaters and give them all the pieces they need to carry themsleves through their future with skateboarding. It's suggested that after you participate in the workshops, you take advantage of the drop in style lessons available during park supervision hours.
PRIVATE LESSONS
If you are not a beginner skateborder, don't fall within the age group for the workshops, or just need some help with skating; look into booking a private lesson with our skateboarding instructor. Private lessons include a dedicated hour of one on one instruction providing drills and games that help develope the skills that you are struggling with. Right now you can book your private lesson between 9am - 11am on Saturdays and Sundays by emailing our instructor Burton at: [email protected] or calling the western financial place front desk: (250)-426-7328
This program is designed for any skater, any age, or any skill level. If you want to get started with skateboarding, take a couple private lessons the, once your confident, take on the park on your own and stop into supervision hours for some tips to get you advancing in your skills.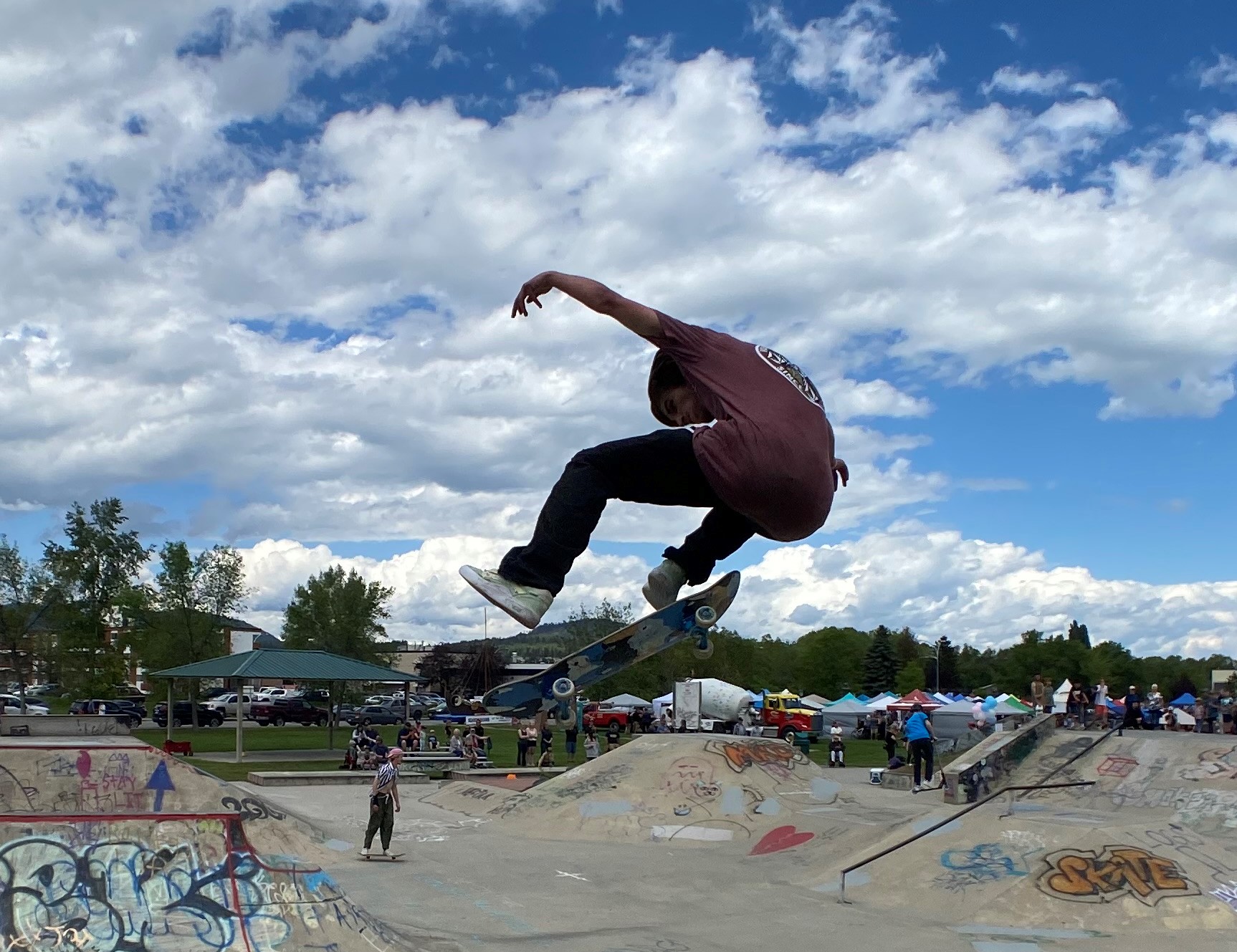 Burton is a qualified Skateboard Instructor as well as a trained First-Aid Attendant. Through these programs we hope to provide · Skill Development · Tips and Assinstance · First Aid Support · Ensure User Safety and Park Educate · Games and Activities · and ultimately create a culture of support that encourages craetivity, inclusivness, and physical activity!
Any questions or concerns? email: [email protected] or call: (250)-489-0220