**As per the Public Health Order issued by the Province, which takes effect at 11:59pm on December 22, 2021 all patrons of the Aquatic Centre 12 years of age and older MUST provide proof of vaccination in order to use the facility or participate in any lessons or classes.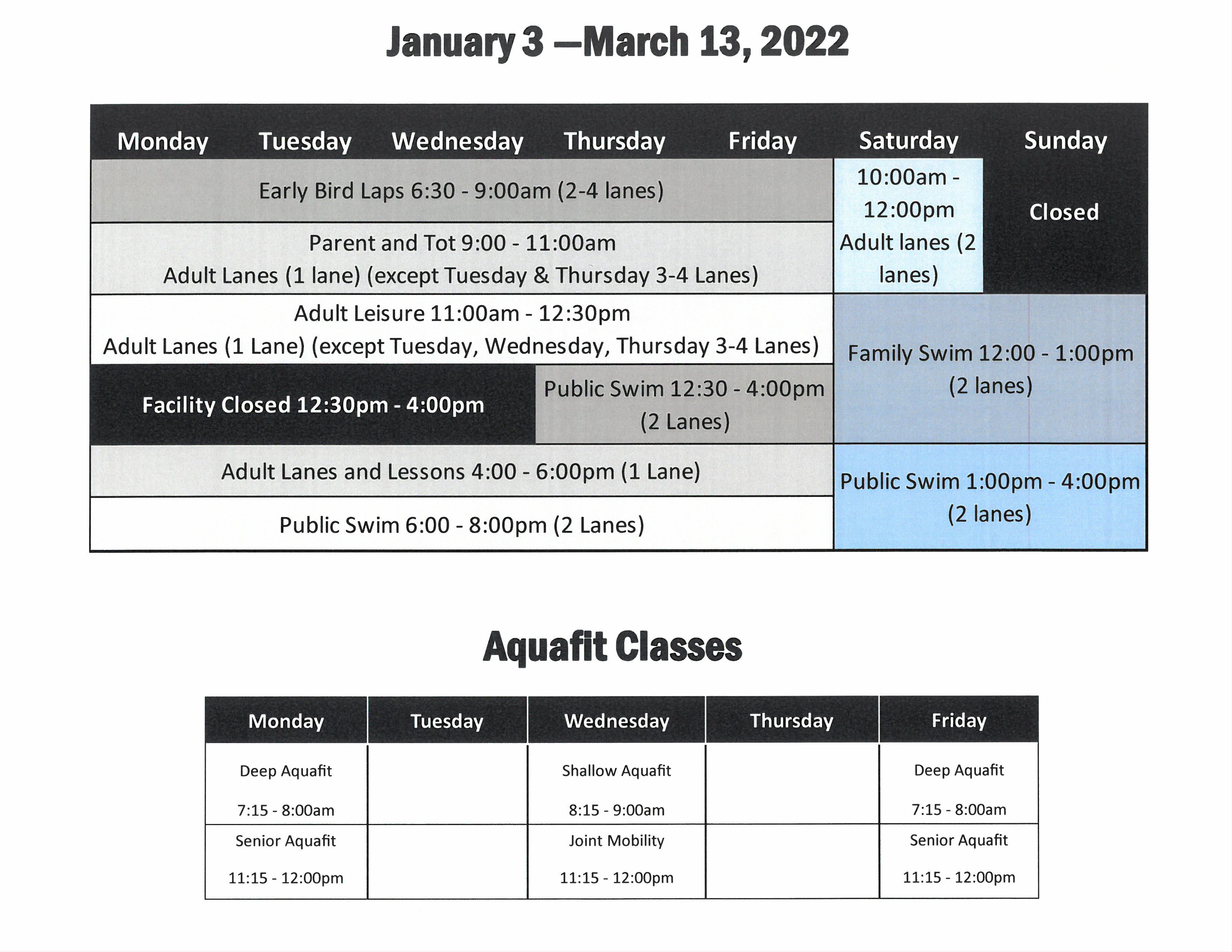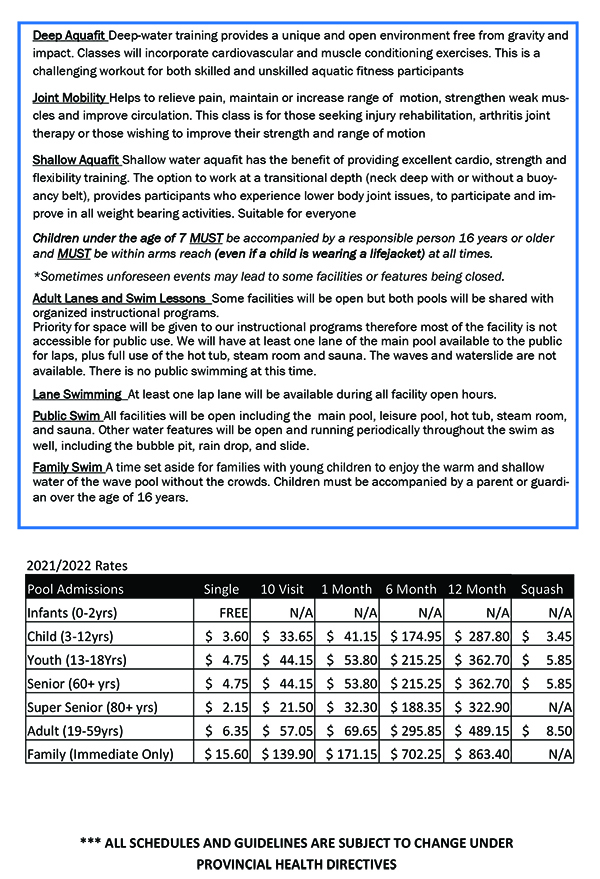 Swim Lessons Winter 2022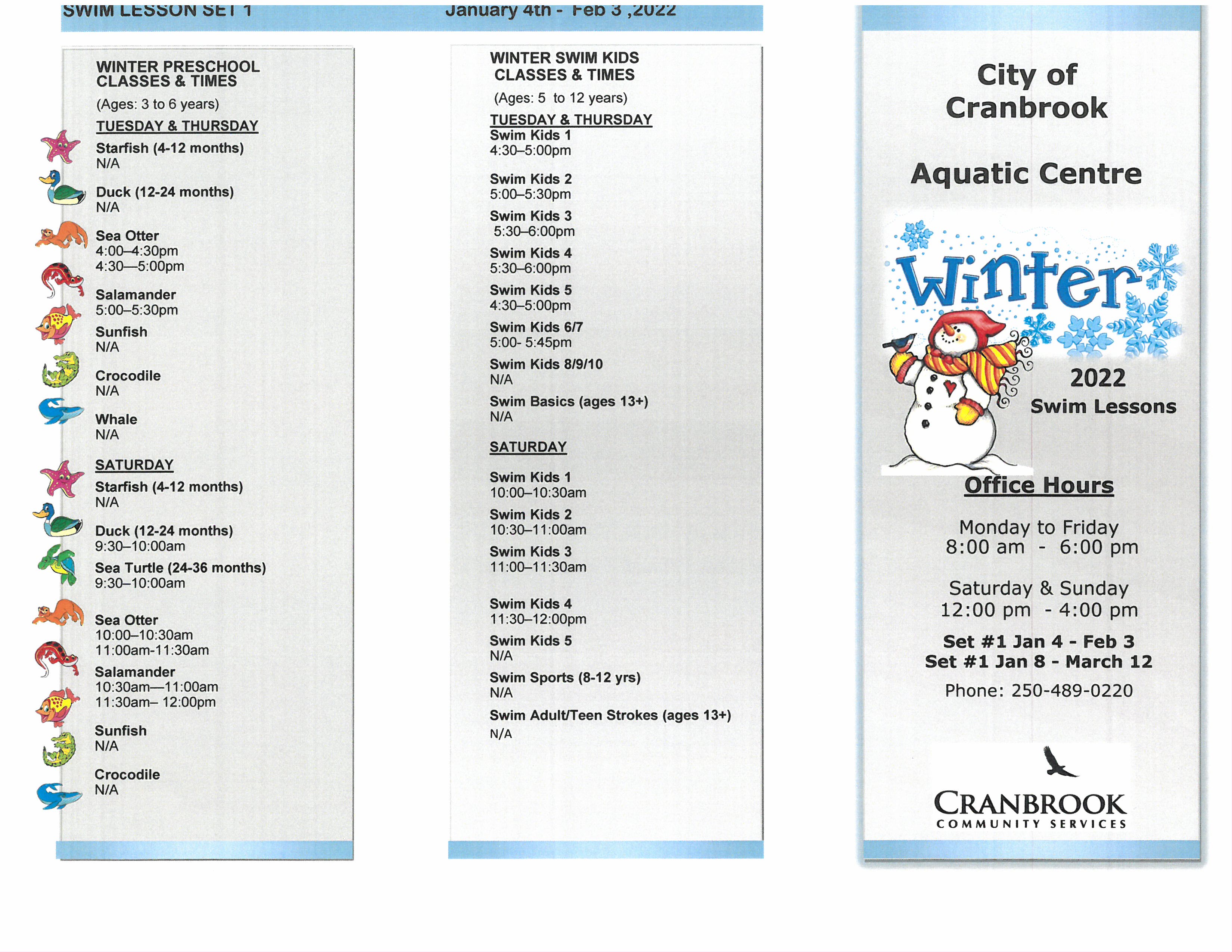 Cost: $51.50 for 10 lessons. Swim lessons for Swim Kids 6/7 run for 45 minutes and are $59.20.