The Aquatic Centre is open!
Reserve your swim online or by phone. Call 250-489-0220 or 250-489-0221 between the hours of 9:00am-4:00pm, Monday to Friday, or follow the reservation link.

Swimming will be by reservation only. No walk-ins permitted.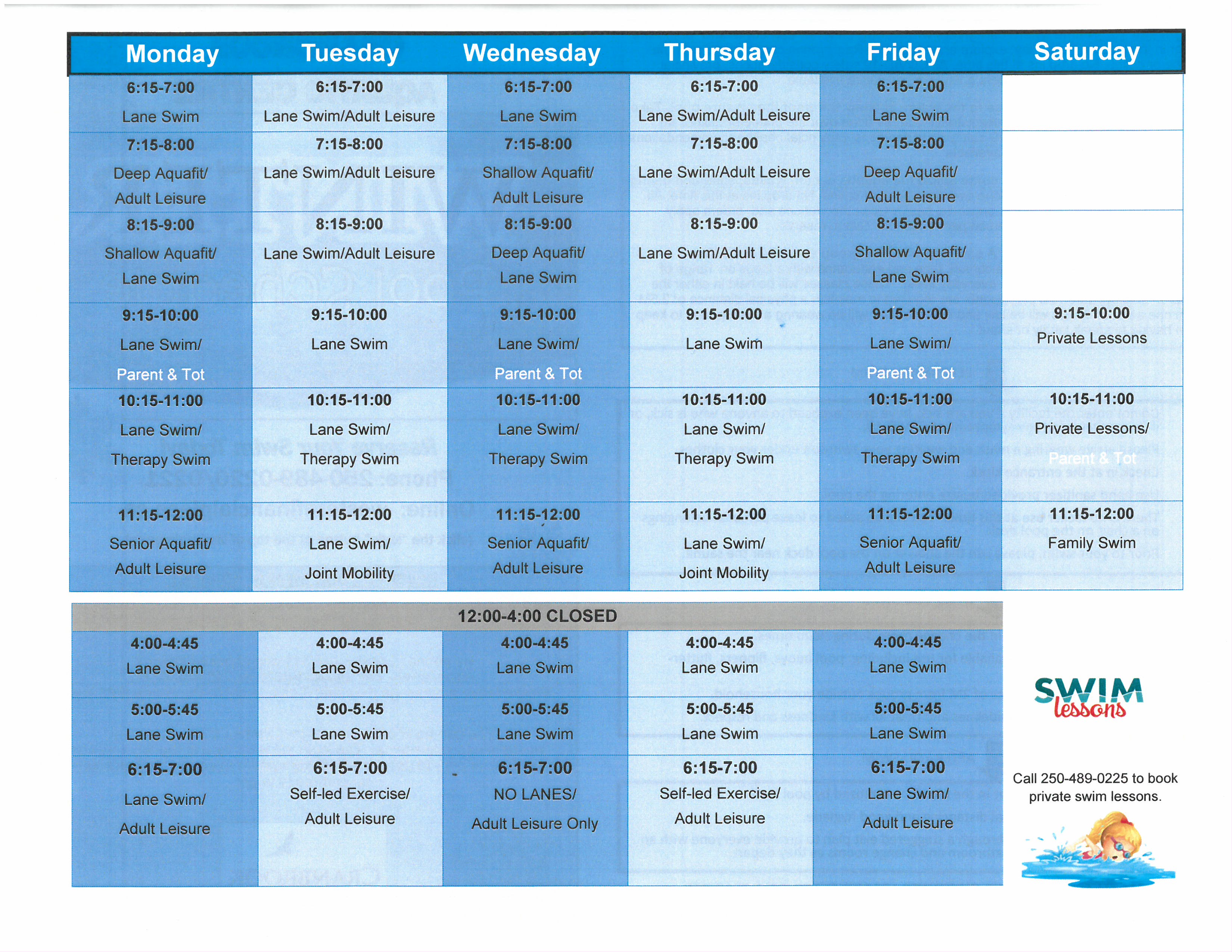 • Please limit booking pool times to 3 times per week, this will allow everyone an opportunity to enjoy
the Aquatic Center.
• All swim times are 45 minutes.
• Please note you will be charged per swim time.
• Lanes are limited and will include patrons of mixed speeds and abilities.
Click here for more information about what to expect at the Cranbrook Aquatic Centre.